The Red Cross Music for Humanity Charity Gala, 2018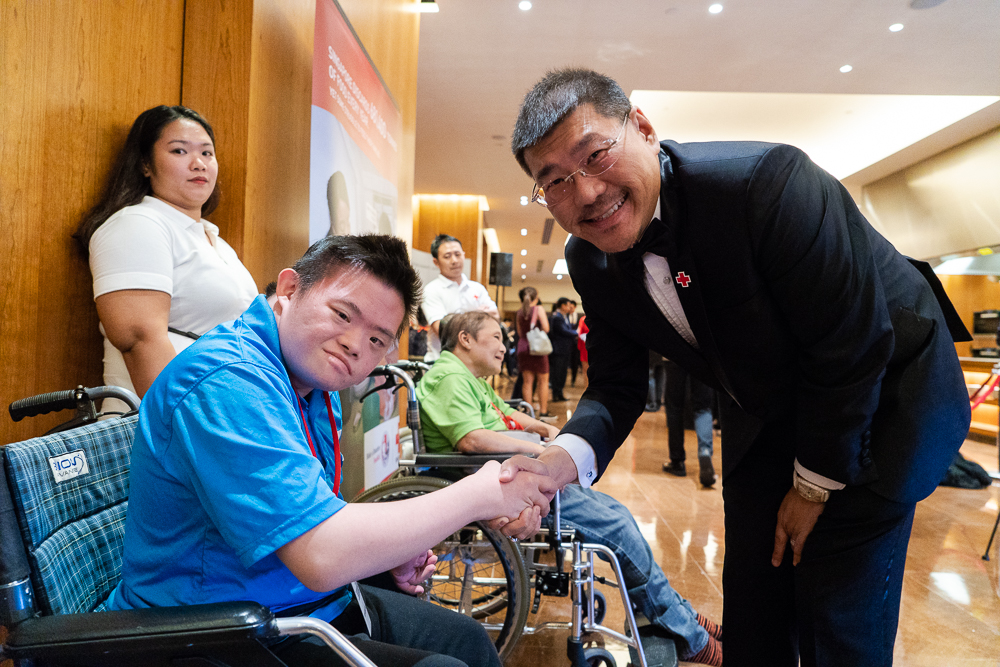 Mr Kenneth Kam meeting a beneficiary at the Red Cross Music for Humanity Charity Gala, 2018
Mr Kenneth Kam is an entrepreneur, philanthropist, inspirational speaker, author and life mentor. In 2013, Mr Kam embarked on a vision to build businesses focused on helping communities live a better and more balanced life.
As a philanthropist, he works through Kenn Foundation to uplift the lives of those in need by supporting education for the underprivileged; alleviating poverty; supporting medical studies and research; and developing the arts and social sciences.
As a life mentor, he strives to help others live a successful, balanced and enriching life by sharing his life lessons, experiences and adventures in conferences, courses and books he authored.
Through his many efforts, Mr Kam hopes to build a more equitable and inclusive world where all will have opportunities to realise their full potential.